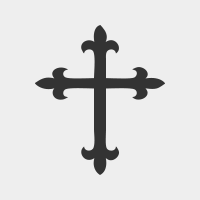 Wedding for Tanner Bergstrom and Christina Bos
September 7, 2019
Ecclesiastes, the 4th chapter
Two are better than one, because they have a good reward for their toil. For if they fall, one will lift up his fellow. But woe to him who is alone when he falls and has not another to lift him up! Again, if two lie together, they keep warm, but how can one keep warm alone? Though a man might prevail against one who is alone, two will withstand him—a threefold cord is not quickly broken.
1 Corinthians, the 13th chapter.
If I speak in the tongues of men and of angels, but have not love, I am a noisy gong or a clanging cymbal. If I have prophetic powers, and understand all mysteries and all knowledge, and if I have all faith, so as to remove mountains, but have not love, I am nothing. If I give away all I have, and if I deliver up my body to be burned, but have not love, I gain nothing.
Love is patient and kind; love does not envy or boast; it is not arrogant or rude. It does not insist on its own way; it is not irritable or resentful; it does not rejoice at wrongdoing, but rejoices with the truth. Love bears all things, believes all things, hopes all things, endures all things. Love never ends.
As for prophecies, they will pass away; as for tongues, they will cease; as for knowledge, it will pass away. We know in part and we prophesy in part, but when the perfect comes, the partial will pass away. When I was a child, I spoke like a child, I thought like a child, I reasoned like a child. When I became a man, I gave up childish ways.
Now we see in a mirror dimly, but then face to face. Now I know in part; then I shall know fully, even as I have been fully known.So now faith, hope, and love abide, these three; but the greatest of these is love.
St. Matthew, the 19th chapter.
Jesus said, "Have you not read that he who created them from the beginning made them male and female, and said, 'Therefore a man shall leave his father and his mother and hold fast to his wife, and they shall become one flesh'? So they are no longer two but one flesh.
What God has joined together, let not man separate."