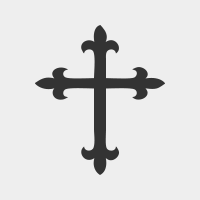 07/04 – Luke 9:18-27 – A Free Slave
July 4, 2021
Old Testament Reading Genesis 3:1–7
Now the serpent was more crafty than any other beast of the field that the Lord God had made.
He said to the woman, "Did God actually say, 'You shall not eat of any tree in the garden'?" And the woman said to the serpent, "We may eat of the fruit of the trees in the garden, but God said, 'You shall not eat of the fruit of the tree that is in the midst of the garden, neither shall you touch it, lest you die.'" But the serpent said to the woman, "You will not surely die. For God knows that when you eat of it your eyes will be opened, and you will be like God, knowing good and evil." So when the woman saw that the tree was good for food, and that it was a delight to the eyes, and that the tree was to be desired to make one wise, she took of its fruit and ate, and she also gave some to her husband who was with her, and he ate. Then the eyes of both were opened, and they knew that they were naked. And they sewed fig leaves together and made themselves loincloths.
Epistle 1 Timothy 2:1–7
First of all, then, I urge that supplications, prayers, intercessions, and thanksgivings be made for all people, for kings and all who are in high positions, that we may lead a peaceful and quiet life, godly and dignified in every way. This is good, and it is pleasing in the sight of God our Savior, who desires all people to be saved and to come to the knowledge of the truth. For there is one God, and there is one mediator between God and men, the man Christ Jesus, who gave himself as a ransom for all, which is the testimony given at the proper time. For this I was appointed a preacher and an apostle (I am telling the truth, I am not lying), a teacher of the Gentiles in faith and truth.
Holy Gospel Luke 9:18–27
Now it happened that as he was praying alone, the disciples were with him. And he asked them, "Who do the crowds say that I am?" And they answered, "John the Baptist. But others say, Elijah, and others, that one of the prophets of old has risen." Then he said to them, "But who do you say that I am?" And Peter answered, "The Christ of God."
And he strictly charged and commanded them to tell this to no one, saying, "The Son of Man must suffer many things and be rejected by the elders and chief priests and scribes, and be killed, and on the third day be raised."
And he said to all, "If anyone would come after me, let him deny himself and take up his cross daily and follow me. For whoever would save his life will lose it, but whoever loses his life for my sake will save it. For what does it profit a man if he gains the whole world and loses or forfeits himself? For whoever is ashamed of me and of my words, of him will the Son of Man be ashamed when he comes in his glory and the glory of the Father and of the holy angels. But I tell you truly, there are some standing here who will not taste death until they see the kingdom of God."