An invitation to commune with us.
Why do we practice close/closed communion?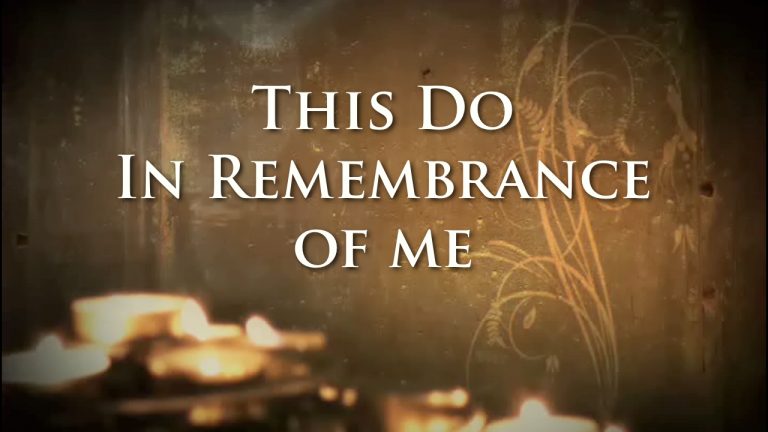 The Lord's Supper is a very special and important part of the Worship Service. It is also time filled with blessings and curses and is something that we all must take very seriously.
In 1 Corinthians 11:28-29 the Bible states:
Whoever eats the bread, or drinks from the Lord's cup, in an improper way will be held responsible for the Lord's body and blood. Anyone who eats and drinks is eating and drinking a judgment against himself when he doesn't recognize the Lord's body.
Scripture is clear, God the Father will hold you responsible for the murder of His Son if you come to this Holy Table improperly. This becomes a weighty burden on this pastor to ensure every precaution is taken, in Christian love, for the safety and well being of all who come to this holy house to offer here their worship and praise.
Those who wish to commune with us must be repentant sinners, humbly seeking forgiveness. On page 329 of the hymnal (or follow this link) are Luther's Christian Questions. These questions are very helpful for everyone in preparing to receive this Holy Gift.
Those who wish to commune with us must confess that the Holy Bible, in its entirety, is the very Word of Almighty God, and that its blessings and curses apply to all people as God has directed.
Those who wish to commune with us must confess Jesus' real physical Body, and real physical Blood, are received by every person along with the bread and wine. Jesus Christ Himself explains this in John 6:53-54. He says:
"I can guarantee this truth: If you do not eat the flesh of the Son of Man, and drink His blood, you do not have the source of life in you. Those who eat My flesh and drink My blood have eternal life, and I will bring them back to life on the last day."
Who should be invited to come to the Lord's Table? It has been said, "it is the Lord's Supper not yours, so you have no right to say who can and cannot receive it."
Well it is true that it is the Lord's Supper. It is also true that the Lord has given us serious warnings about what happens to those who receive it incorrectly. Ezekiel 3 provides a sober warning concerning how we should care for, and watch out for each other:
Ezekiel 3:18-19 [God says,] "Suppose I tell you that a sinful people will surely die, but you don't warn them, or speak out so that they can change their sinful ways in order to save their lives. Then these sinful people will die because of their sin, but I will hold you responsible for their deaths. But suppose you warn the sinful people, and they don't turn from their sinful ways. Then they will die because of their sin, but you will save yourself."
The Church is a family. Faith is never a private matter. We are all united and connected. We are responsible for each other. We have to take care of each other. God commands it. That means we need to, at times, keep some of our brothers and sister, whom we love, away from things that could harm them.
With such serious warnings it is best to err on the side of caution. It is for that reason that we ask guests to speak with the pastor before joining us in this Holy Meal.
The pastor will ask you:
1. Have you been Baptized as Jesus instructed: In the name of the Father and the Son and the Holy Spirit?
2. Are you a repentant sinners humbly needing and seeking forgiveness?
3. Do you believe that Jesus' real Body and real Blood are present in this Meal as the Bible teaches?
4. Do you confess that the Holy Bible, in its entirety, is the Word of God?
5. Have you read, and do you agree with, Luther's Christian Questions and answers on page 329 of the hymnal (or follow this link).
If you can honestly answer 'yes' to all of these questions you are welcome to join us and come before the throne of a Holy God to receive His loving gifts.
Please understand it is our desperate desire that all visitors know they are very welcome in this place. Please also understand that our actions here are taken, not in judgment, or out of arrogance, but in accordance with God in His Word, and the practice and teachings of the ancient Christian Church, to provide Christian love, care, and protection for all who worship with us; doing as Christ commanded loving our neighbor as ourself.
If you are not communing with us today, please do come forward. If you do not take the bread and wine the pastor will give you a blessing.
(For more detailed information  about the Lord's Supper please click here.)